DIY Make sense
Do-it-yourself! Yes, everyone in the world is into the 'DIY'. It makes sense. Doing your own work on your home can save you a lot of money.
When you buy a new mini-split air conditioner, you should spend much more money to ask professional technicians to help install them.
Perhaps installation cost is much more than the mini split air conditioner itself, I can say without exaggeration. do you know how much is an air conditioner in China?

Exchange rate USD/RMB=7.0, you can find air conditioner price around $280 to $350 as BTU18000 for example
But how much has a labor cost? different countries have different standards.
Labor cost is much more expensive than products itself in developed countries. Everybody loves money, even me. That's why I design pre-charged line sets with quick connector to install mini-split air conditioner

by jack Wong (designer)
What is the precharged Line Set?
A professional technician needs specialized equipment and training to connect regular refrigerant lines.
you must properly measure, vacuum equipment, and charge the split system.
For a quick connect line set you don't need any of that equipment and tools, we have Pre-charged line sets in advance.
Do it yourself with your mini split AC
Installation easily, two pieces end female connector welded attaching to lines
And two pieces male connector connecting to air-con indoor unit.
Anyway, two pieces separate male connector connecting to female connector
And another two pieces of the male connector connecting to the stop valve in the air-con outdoor unit.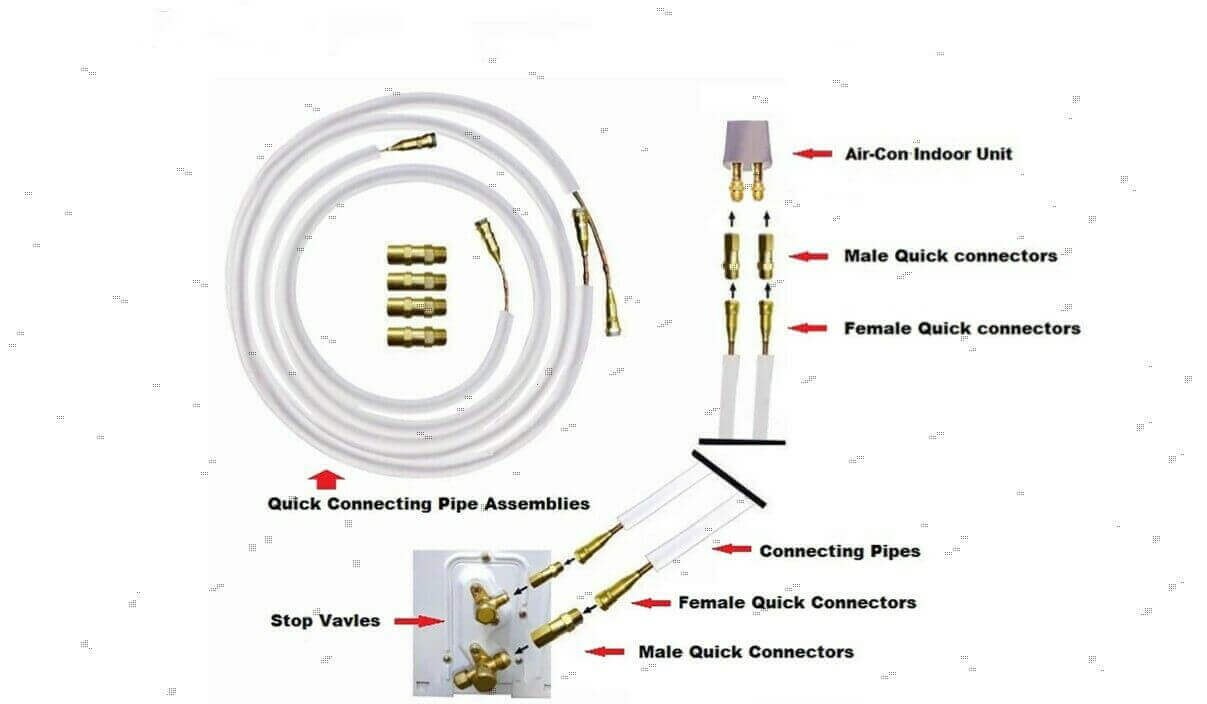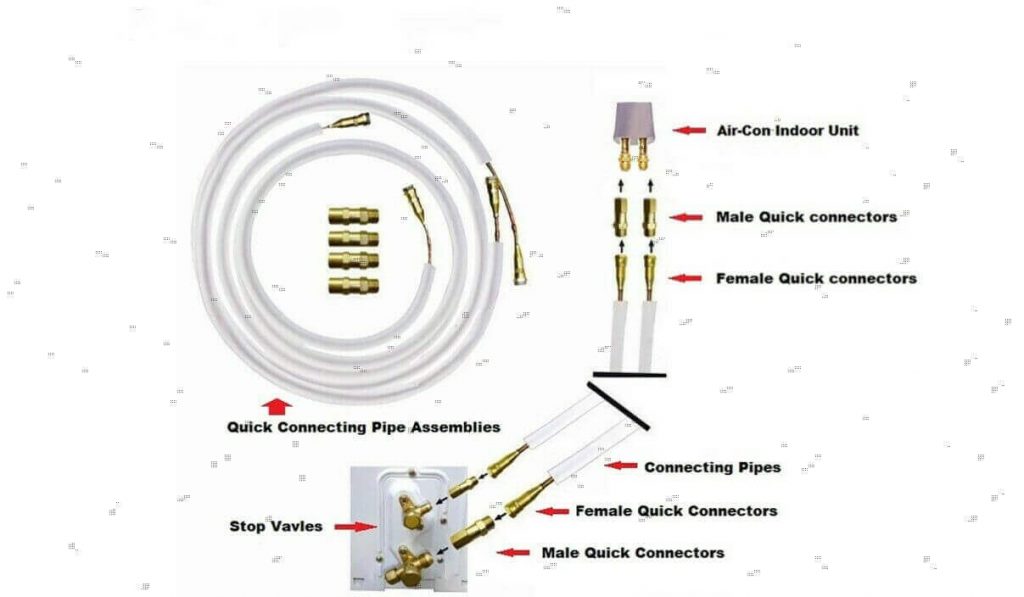 Here is our youtube video and we can do it by step and step, it is easy for a common man, even a woman would do it.
At least you need 6 steps to install a traditional mini-split line set with flare nut.
Using dry nitrogen pressurizes the line set and air handler to 100-200 PSIG.
Using a soap bubble solution spray down all of the flare joints and watch for bubbles to copper if bubbles are present
Tighten the flaring union not or if necessary reflect the copper
the technician will use a vacuum pump engages to remove all air and moisture to releasing refrigerant into the air conditioner lines
after the vacuum is complete close the manifold gauge value
Using an adjustable wrench to remove service valve caps and use an Allen wrench or hex key to fully open both service valves releasing refrigerant into the system the condenser requires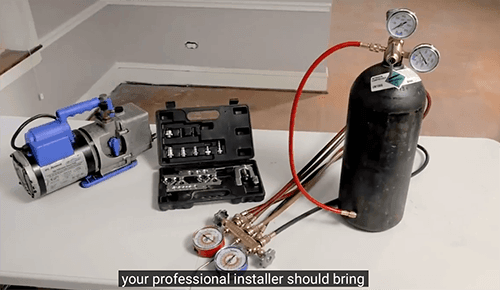 But pre-charged quick connector line sets do not need these vacuum pumps. why?
That is decided by quick connectors. which like have"on" and "off " when attaching to the air-con indoor unit and outdoor unit,
An air conditioner is working, when we pull off connectors the air-con indoor unit separated with the outdoor unit automatically.