We are a Professional manufacturer of Quick Connect Pre Charged ac Lines for 2-3 Ton Split air conditioner.
What is a pre-charged ac Lins?
A professional technician needs specialized equipment and training to connect regular refrigerant lines.
you must properly measure, vacuum equipment, and charge the split system.
For precharged refrigerant lines, you don't need any of that equipment and tools, we have Pre-charged line sets in advance.
Do it yourself with your mini split AC
Installation easily, two pieces end female connector welded attaching to lines
And two pieces male connector connecting to air-con indoor unit.
Anyway, two pieces separate male connector connecting to female connector
And another two pieces of the male connector connecting to the stop valve in the air-con outdoor unit.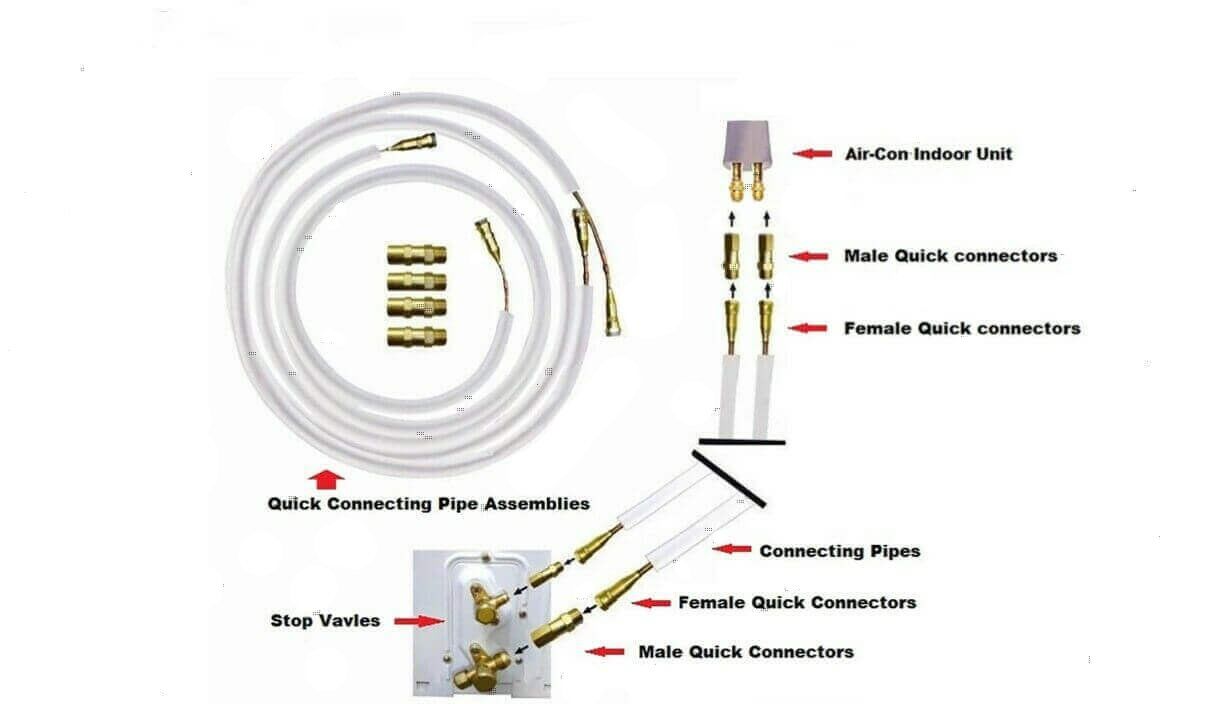 Specification
Series: HVAC line set
Mode: line sets for mini-split systems
Cooling Capacity :suitable 12BTU,18k BTU,24k BTU,
Connection Type: Quick connect
System Application Type: mini split air conditioner
Air conditioner line set is available in 15′, 25′, 35′, and 50′ length customized by your requirement.
| | | | |
| --- | --- | --- | --- |
| 1/4″+3/8″ | 1/4″+1/2″ | 1/4″+5/8″ | 3/8″+5/8″ |
| 15FT-50FT | 25FT-50FT | 15FT-50FT | Length Customize |
Quick Connect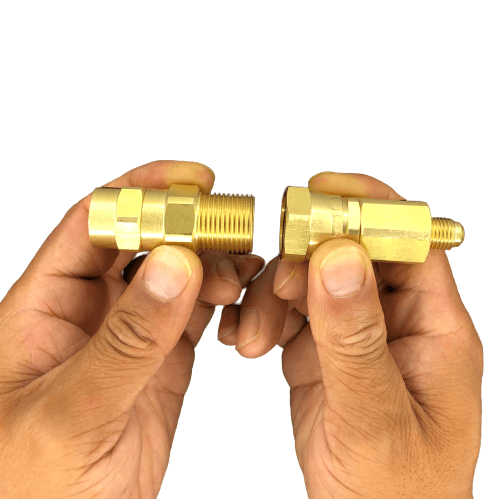 Simple to use Screw-on Quick Connector
Line size refer size table sheet
NO vacuum pump needed
Quicker installation than conventional line set
Saving 7 installation steps
Refrigerant lines Type
Quality Warranty
Pressure strength:≥60Kfg/CM2
Bursting Pressure: ≥120Kfg/CM2
100% No Leakage Risk
Pressure Maintaining time: 24 hours before delivery
Gas Sealing Test 3 times before delivery.
Advantage
DIY mini-split air conditioner come true with quick connect split line set
No Vacuum your Refrigerant Line Set without any vacuum equipment
Do not need professional technician which save a lot of labor cost
How is the difference from the mini-split line set with flare?
Mini-split ac lines with flare nuts, you need a vacuum pump to remove moisture and air
Pre-charged ac lines for DIY mini split ac without any vacuum pump and manifold sets.